Billions are spent on agriculture annually to protect trillions in crop value from pests and diseases, without knowing if the product effectively reaches the intended target.
For the first time, you can now measure spray deposition quantitatively in field, and make immediate adjustments!
● improve spray applications
● reduce risk of poor control
● optimise the use of expensive resources
● minimise the impact of contamination on natural resources
If you have not located and acquired your LEAFLAB and UVIEW yet, select "Need to find a distributor first?" This will tell you where you can order these items from the closest distributor.
Order your LEAFLAB and UVIEW from your closest distributor.
Select "Register now" and complete basic user information.
Choose between the following options to activate your subscription:
If you bought a leaflab with a promotional serial number select "I have a leaflab serial number"
If you have received a subscription voucher select "I have a voucher"
If you need to pay for your subscription select "Proceed to payment"
Follow the prompts to complete your activation
On your smartphone, search and download "dropsight" on the Google Play/Apple Store or simply scan the QR code supplied on the website.
Log in on the DROPSIGHT app on your smartphone and activate it by using your registered login information.
You are ready to use DROPSIGHT technology!
● A very easy process in 5 steps!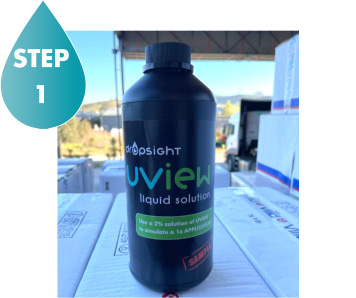 Add the UVIEW Solution to the tank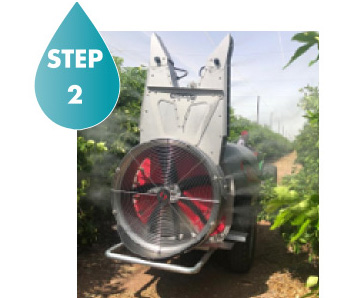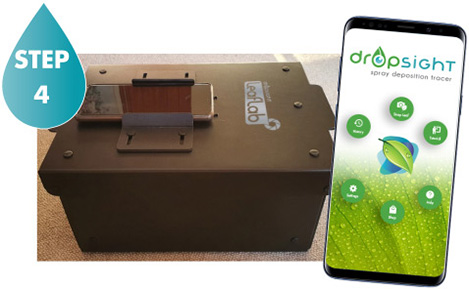 Follow the prompts on the DROPSIGHT app and take photograph samples in LEAFLAB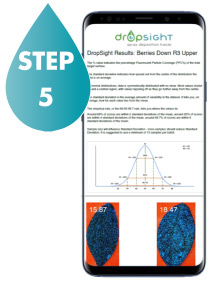 Download your results from
DROPSIGHT app
The DropSight smartphone application, combined with LeafLab and UView, offer the complete solution to a quantitative analyses of UV tracer deposition levels on leaf surfaces.
Follow the prompts to download and activate DROPSIGHT on your smartphone.
Find the Distributer closest to you to acquire your LEAFLAB and UVIEW by clicking on the closest town/city on the dropdown menu.
Per month
Scalable to your preference
Yearly
Buy a year upfront and save 2 months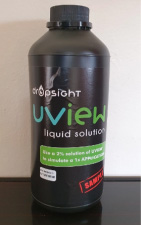 Purpose specification, completely miscible, UV fluid to be recognised by DROPSIGHT software when sprayed sample is placed in LEAFLAB
Safe product.
2% Solution in clean water represents a 1 x (Dilute) reference application.
Suggested Retail Price: R200 / litre
Excluding VAT and Delivery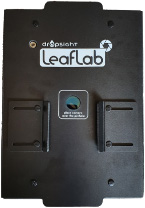 Purpose developed and designed for plant leaf UV photography with DROPSIGHT.
UV LED lighting with specific wave length, intensity and uniformity to optimise fluorescence for smartphone photography when using UVIEW tracer.
Specialised background to allow DROPSIGHT software to accurately recognise leaf borders.
UV lens filter to minimise glare.
Manufactured from durable, lightweight material.
12 V & 220/12V power supplies included.
Suggested Retail Price: R5 550
Includes 6 month DropSight membership
Excluding VAT and Delivery
Worldwide distribution of Leaflab and UView products available through listed distributors